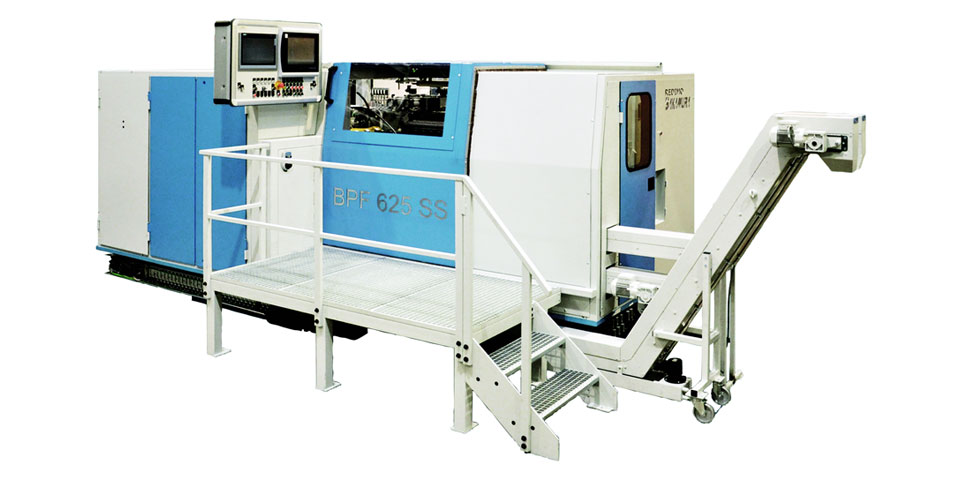 BPF series
5~7
stations

Forging
Load
[MAX]
13,000kN

Cutoff
Diameter
[MAX]
ɸ51mm

Cutoff
Length
[MAX]
450mm

KO Stroke
[MAX]
500mm
There are five to seven die station formers, which cover a wide variety of products.
Individual cassette-type transfer chucks (open-close chuck, 180 degree turn-and-across chuck, CS transfer chuck) give you the option to set up the best transfer configuration. We have the largest jumbo former in the industry with its 13,000kN forging capacity. Our formers are used for the production of automotive parts, construction bolts, etc. that are used in modern society today.



About Formers
What is a former?
In short, a former is a "horizontal multistage forging machine."
Supplied materials, such as bars and coils, are cut to a certain size before being transferred between plural facing tools. These materials are molded as they pass through several stages of the machine. Pressure is applied and a shape is formed.