Hot Former Wram
HFW series
4
stations

Forging
Load
[MAX]
8,000kN

Cutoff
Diameter
[MAX]
ɸ60mm

Product
Diameter
[MAX]
ɸ94mm

Product
Height
[MAX]
70mm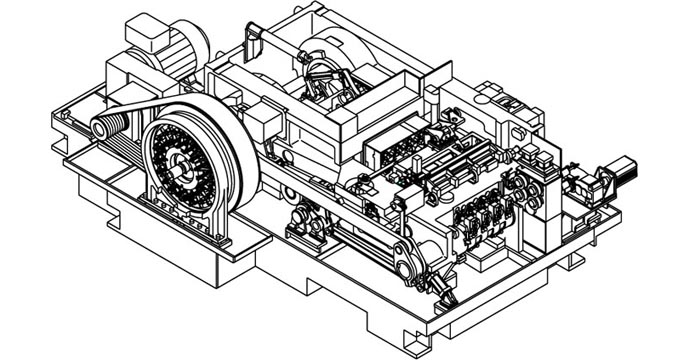 The HF series uses a twin ram.
In the twin ram's (HNP, HBP, HPF) #1 ram, #2 ram, #3 ram, and #4 ram, the front dead point is different than the 110 degree mechanism. By offsetting each of the ram's front dead point by only ten degrees, the load is varied and the eccentric load at the wire end treatment process is distributed. This series produces parts such as gear materials.

Model
Station
Cutoff Diameter
×Length


(ɸmm×mmL)

KO Stroke


(mm)

Forging Load


(kN)

Output


(min

-1

)

HFW-380-4
4
46×70
60
3,800
150
HFW-800-4
4
60×110
80
8,000
100

※Specifications are subject to change without notice.