Sakamura Special Rolling
SSR series
Rolling
Diameter
[Max]
ɸ36mm

Rolling
Force
[Max]
402kN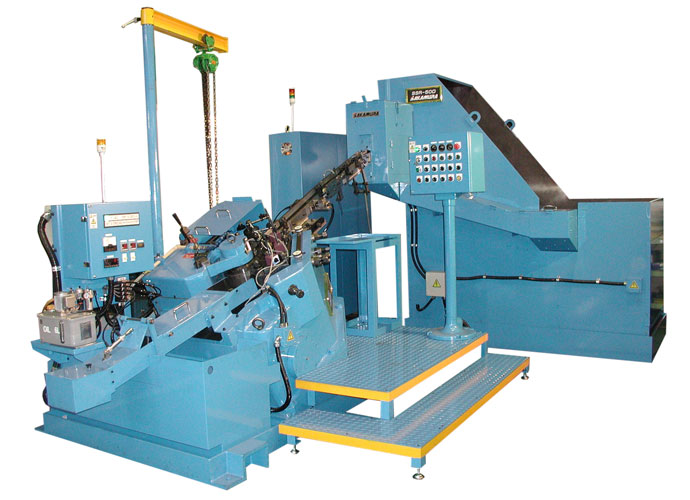 The SSR series' rotary rolling prides itself with its high performance thread rolling that has achieved a record of delivering over 1500 units.
Two features of the SSR series is the easy setup and the high rate of production. In addition, thread accuracy is more precise than the flat die model, making it suitable for a wide variety of production.
When combined with different options, a wide range of screws can be made and a special rolling process can be performed.


Model
Thread diameter


(ɸmm)

Rolling Force


(kN)

Die Pocket Depth


(mm)

Main Spindle Speed


(rpm)

Blank Length


(mm)

SSR-30
4~10
64
80
45~90
2d~80
SSR-50D
10~16
147
80
30~60
2d~150
SSR-70
12~22
157
75
20~40
2d~150
SSR-100D
16~30
225
90
20~35
2d~250
SSR-120
24~36
402
110
20~30
2d~300

※Specifications are subject to change without notice.