WinMon(Windows control monitor that specializes in production control, adjustment control)
・Because a maximum of 512 kinds of product information can be managed, it is suitable for customers who will be running production of many products on 1 former.
・Information is managed by product number. Just by calling out a product number, the set value can be used so product quality deterioration can be prevented by issues such as input mistakes. Settings such as cutoff length, feed amount, and KO amount can be automatically adjusted with one button.
・It is also equipped with production management and tooling management functions (Max. 4000 points) and it significantly reduces the burden on the operator. Also, the data can be saved and restored on a USB drive.
・The information on each separate screen can be printed out and can also be saved as an image file on a USB drive.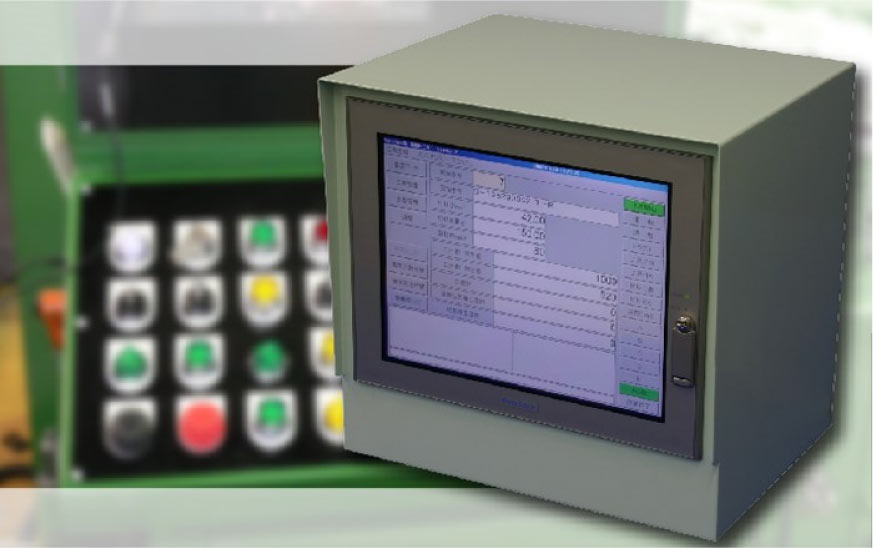 【Main functions】
Product・tool・production management function
Analysis function(operating rate, etc.)
Adjustment control function
Fault monitor function
Data output function(optional)